General Info & Guidelines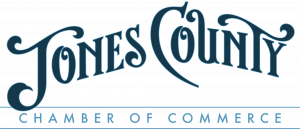 The Jones County Chamber of Commerce is committed to providing our local community and future visitors with the most current and relevant information available during the COVID-19 crisis. If you have questions about the resources listed below or suggestions for new information to add, please reach out to our Chamber team. We hope you all stay safe!
(601) 335-4828 or amandar@edajones.com
---
---
Coronavirus Aid, Relief, and Economic Security (CARES) Act
NEW  To better understand the Coronavirus Aid, Relief, and Economic Security (CARES) Act and how it impacts you, we encourage you to review the updated summary from the US Chamber of Commerce which breaks down the final stimulus package and provides analysis for the business community. Links to the final bill text is included in the summary. The U.S. Senate voted to pass the CARES Act, and the U.S. House of Representatives is expected to take action on the bill on Friday.
---
Business Resources
From the Mississippi Small Business Development Center
---
Business Assistance Programs
Mississippi Emergency Management Agency is in the process of gathering information from Mississippi Small Business Owners that are taking on economic injury as a result of COVID-19. Below is a link to an "ESTIMATED DISASTER ECONOMIC INJURY WORKSHEET FOR BUSINESSES" form.  Filling out this form is not a guarantee of assistance.
---
Small Business Administration Assistance Program Governor Tate Reeves's request for an Economic Disaster Declaration by the U.S. Small Business Administration was approved on March 20.The entire state of Mississippi has been declared a disaster for COVID-19 which opens up disaster loan assistance for small businesses and eligible non-profits for economic injury relief. All Mississippi businesses and non-profits that are severely impacted by Coronavirus (COVID-19) may apply for up to $2 million in working capital that can provide vital economic support to help overcome the temporary loss of revenue they are experiencing,
Instructional video (8 min) for completing the SBA EIDL Loan from MSBDC

Apply for SBA Disaster Assistance Loan

Need additional assistance: Applicants may contact SBA's Customer Service Center, (800) 659-2955 or disastercustomerservice@sba.gov for more information. Individuals who are deaf or hard of hearing may call (800) 877-8339. Any small business who enters this process may also contact the Mississippi Small Business Development Center for assistance, 1-800-725-7232.
---
Facebook Small Business Grants
---
NEW Hotels for Hope: Government agencies and public health officials across the country are seeking hoteliers who are willing to enter into temporary leases for certain types of lodging properties at this time. The American Hotel & Lodging Association is creating a database of willing properties in order to meet the demand for housing capacity during the pandemic.
Details  |  Sign Up Form
---
NEW  The National Restaurant Association Educational Fund set up the Restaurant Employee Relief Fund to help restaurant industry employees experiencing hardship in the wake of the COVID-19 outbreak. Through this fund, $500 grants will be made to industry employees on a first-come-first served bases.
MHRA relief fund   |  Apply for the NRAEF Grant (will open April 2)

---
Unemployment Claims
Mississippi Department of Employment Security: How to file unemployment claims
MDES announced that Mississippi workers who are not able to work due to COVID-19 are eligible to file for unemployment benefits. Based on guidance from the U.S. Department of Labor and Governor Tate Reeves, MDES is modifying existing unemployment compensation rules to include:
Those who are quarantined by a medical professional or a government agency,
Those who are laid off or sent home without pay for an extended period by their employers due to COVID-19 concerns,
Those who are diagnosed with COVID-19,
Or, those who are caring for an immediate family member who is diagnosed with COVID-19.
---
Take-Out & Delivery Options
The Chamber has set up a public group on Facebook where restaurants are posting updates to their hours and adjusted services.
Click HERE to join and follow the group.
---
Jones County Attractions
Updates (as of 3/23/20)
---
Local Government & Services
Jones County Emergency Operations Center
Updates on Jones County government agencies, departments and services.
Facebook Page | Modified Operations & Updates
South Central Regional Medical Center
March 23 Update RE: Testing Locations
From the City of Laurel – Update on City Facilities & Meetings
Statement from Mayor Magee – March 18, 2020
Statement from Mayor Magee – March, 24, 2020
NEW  Executive Order No. MA-6 from Mayor Magee – March 26, 2020
From the Jones County Board of Supervisors
Please consider conducting business by telephone, email or regular mail of possible.
Chancery Clerk – (601) 428-0527
Chancery Court – (601) 428-3623
Circuit Clerk – (601) 425-2556
Circuit Court – (601) 428-4572
Board of Supervisors – (601) 428-3139
Tax Assessor/Collector – (601) 426-3248
Jones County & Laurel City School District Updates
Governor Tate Reeves orders all Mississippi public schools to remain closed until April 17. Video announcement and details HERE.

The Laurel School District will begin offering free grab and go meals to any child from ages 0-18 on Monday, March 23, 2020 from 11 a.m. – 1 p.m. at the Laurel Middle School and Laurel High School car rider lanes. Meals will be given out weekly, Monday – Friday. A child must be present to receive a meal. [Click here for more information]
Comcast
Comcast has been coordinating with emergency management, health officials and other government leaders to support the collective effort to mitigate the impact of COVID-19. Recently, Comcast announced the implementation of the following new policies for the next 60 days to Keep America Connected:
Xfinity WiFi Free For Everyone
No Disconnects or Late Fees
Internet Essentials Free to New Customers
News, Information and Educational Content on X1 and Flex
24×7 Network Monitoring
Coronavirus Webpage
Additional Information Available HERE
---
Chamber Statements
Friday, March 13, 2020
On behalf of the Jones County Chamber of Commerce Board of Directors, we want to share with you that the health and safety of our members and entire community remain our top priorities. Due to the concern and precautionary measures already being taken to control the spread of COVID-19, the Chamber is suspending all of our meetings and events through the end of March. We will continue to monitor this unprecedented situation and reference the advice of our government agencies and elected officials as decisions are made about Chamber meetings and events scheduled for April and beyond.
Our staff will continue to be available to serve you, and we encourage you to call, 601-649-3031 or 601-335-4828, or e-mail our team, info@edajones.com, with any questions, issues or inquiries.
As employers, no matter your size, we understand that there will be an added burden on your businesses due to the impact of COVID-19. There are many resources available to assist you in developing strategies to protect your workforce while ensuring continuity of operations. Please review the links below provided by the U.S. Chamber of Commerce Foundation, which are based on information provided by the Centers for Disease Control and Prevention. We also will continue to share relevant resources with you as they become available.
Thank you for your ongoing support of the Chamber, and if there is anything that we can do to support you during this time, please let us know.
NEW Message to Chamber Members on March 24, 2020
The Chamber continues to diligently monitor the COVID-19 crisis, and there are multiple updates that we wanted to share with our membership. First, on behalf of the Chamber Board, we are thinking of you, all of you, during this unprecedented time. Please do not hesitate to reach out to the Chamber team if you have any questions about the information we are sharing, requests for resources or issues that we need to address. Please call 601-649-3031 or 601-335-4828, or e-mail our team, info@edajones.com.
The Chamber Board voted this week to suspend all Chamber programs and in-person meetings for the month of April. This unfortunately includes the April 24 Member Golf Tournament. We are working on options for this event and others, and please continue to check this weekly update and our social pages, @jonescountychamber on Facebook and Instagram. Events in May and beyond will be evaluated on a monthly basis.
Thank you to our healthcare, pharmacy, grocery, restaurant and other members who are serving Jones County on the front lines. You are our heroes right now, and your efforts are truly making an impact on our community.
---