Thank you for your membership with the Jones County Chamber of Commerce.
Below are current opportunities that are available for your business to leverage so you can promote your news, events and offers.
Help others #ShopLocal! Use #ShopJones when promoting your business!
---
Fall & Winter Promotions

Details: View the current opportunities below that are available for all Chamber members. Contact the Chamber office to take advantage of any of these programs or for additional information; 601-649-3031 or amandar@edajones.com.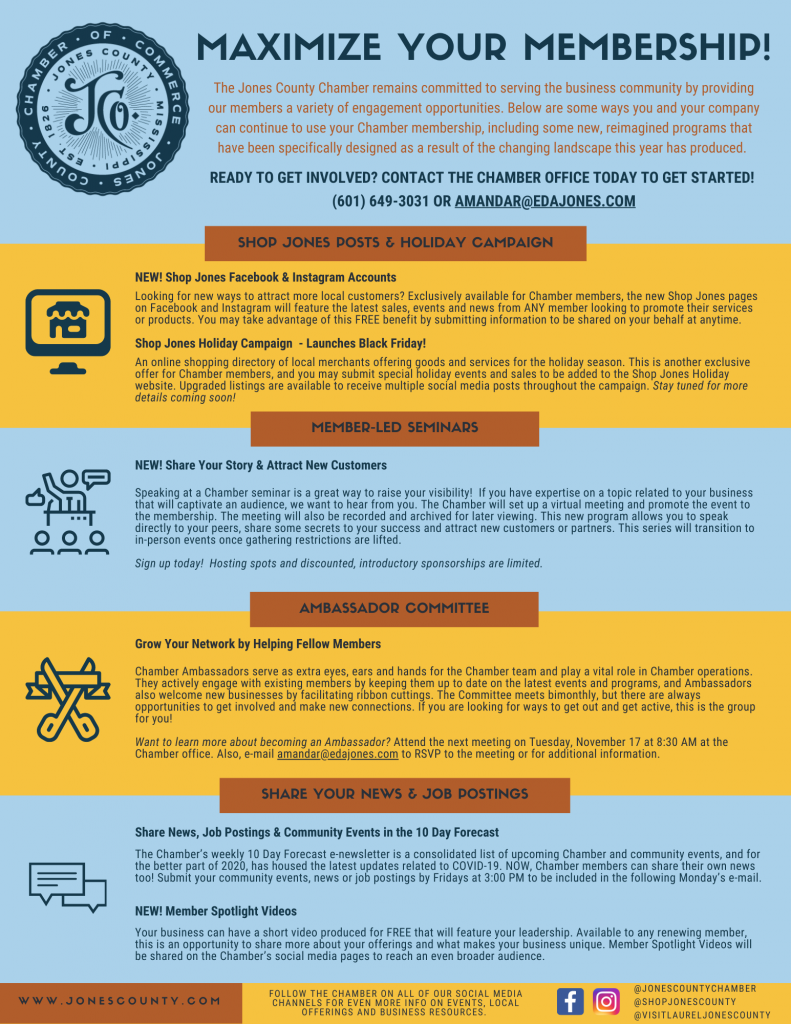 ---
Jones County Online Shopping Guide during COVID-19 featuring Chamber Members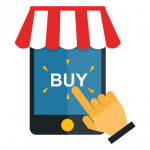 ---
VisitJones.com Featured Listings

Details: Reach incoming visitors before they arrive to Jones County! Your business can be featured on one of four subpages on the Visit Jones website; Featured Dining, Featured Shopping, Featured Attractions or Featured Lodging. The listing includes one hyperlinked photo that will send visitors directly to the webpage of your choice and a 20 word description/tagline.
Where promotions will be used: VisitJones.com landing pages for where to Eat, Shop, Stay & Play
Length of campaign: 6 month commitment
Submission Deadline: two weeks prior to desired posted date
What to submit: square image of your business or logo; business name; 20 word description or tagline; link to hyperlink
Submit to: Amanda Roll, amandar@edajones.com
Cost: members: $75/6 months, $135/12 months; nonmembers: $150/6 months or $275/12 months
---