REGISTER TO ATTEND WOMEN IN BUSINESS HERE!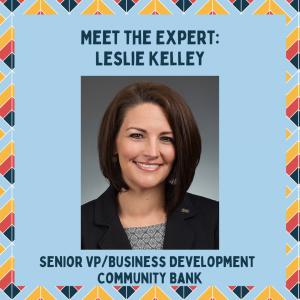 Leslie began her banking career with Community Bank in 2003.  Having had the opportunity to work in every area of the Bank, Leslie has the knowledge and understanding needed to effectively assist customers with their financial needs, whether personal or business.  Currently, she is the Senior Vice President of Business Development.
Leslie concentrates on servicing business and commercial clients as well as personal banking customers all while providing leadership in sales, marketing and business development for Community Bank of MS Coast Region.  She is proficient in the treasury management field and can address customers' needs to ensure their business runs efficiently while assuring cost effectiveness.
Leslie is a 2013 graduate of the Mississippi School of Banking at the University of Mississippi, a 2018 graduate of Leadership Gulf Coast, in 2019 was named by the Mississippi Business Journal Top Ten 50 Leading Business Women in Mississippi and was recently named by the Mississippi Business Journal as a 2021 Top 50 Under 40 recipient.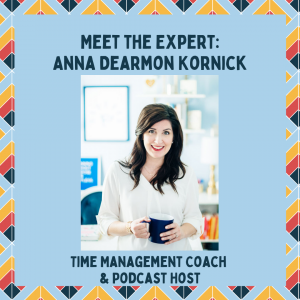 Anna is a Time Management Coach, wife and mom who helps busy professionals master time management so they can stop feeling overwhelmed and start spending time on what matters most.  Anna believes that success and stress don't have to go hand in hand, and that busy is NOT a badge of honor.
As the host of It's About Time – A Podcast about Work, Life and Balance, Anna shares time management tips, productivity strategies and real-life advice to help her listeners make the most of their time. In addition to teaching actionable takeaways, Anna interviews other go-getters to find out how they navigate family, friends, fulfilling careers and full schedules.
Building on more than a decade of experience in the fast-moving, high-stakes world of political and crisis communications, Anna knows a thing or two about using time well. Early in her career, she served as the chief spokesperson for a Lt. Governor, and managed the hectic schedule of a U.S. Congressman. She's helped small business owners, nonprofits, political candidates, Fortune 100 companies and executives tell their stories and focus on what matters most.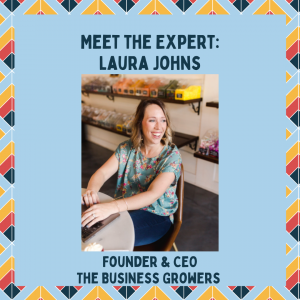 Laura is Founder and CEO of The Business Growers, a results-driven marketing firm based in Jackson. For the last 18 years, Laura has led and managed marketing efforts for companies from technology startups and global, multi-billion dollar businesses. She spent nearly half her career serving as a corporate marketing executive in the telecommunications industry before starting The Business Growers. Her career focus is built around driving marketing ROI and developing strategies that lead to tangible success. At The Business Growers, Laura developed a proven, three-step framework to monitor business growth, evaluate marketing effectiveness and ensure businesses have the right components in place to grow and scale.
Laura has been honored as one of Mississippi's Top 50 under 40" and "Top 50 Leading Women in Business." Johns graduated cum laude from Mississippi College. She earned a Master of Arts degree from the University of Alabama. She is the co-founder and host of The Home and The Hustle podcast and The Know, Grow and Scale podcast. Learn more about The Business Growers at thebusinessgrowers.com.